Advantages of Aluminum Windows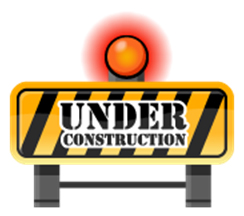 If you are searching for the best materials for the windows of your home or industrial building, aluminum could be a material worth considering. Aluminum window frames have plenty of positive points and very few negatives for most residential and commercial properties. Read below to have a quick look on the great benefits of aluminum windows:
1. Strength: These windows are really very strong and would not get damaged easily. Because of their remarkable strength, these windows are good enough for holding larger and heavier glass panels.
2. Aluminum windows are not only strong, but they will last a long time which means that they do not need to be replaced for a very long time, making them a great investment on suitable properties.
3. Light Weight: These window frames are lighter in weights as compared to steel or wooden window casings.
4. Aluminum windows can often cost less than some of the other options as well as lasting longer than the others. They are also cheaper to install as well as being cheaper to buy.
5. Energy saving: These windows have proven energy saving quality, so make this wise decision for saving your energy consumption bills.
6. Easy to maintain and look after, these windows are perfect for locations where you do not want to be spending hours maintaining the windows each week or month.
7. By providing a more modern looking window frame, these windows can make your property look a lot fresher and instantly change its appearance just by replacing the windows. You can be sure that the windows will make your house look sleek and modern as there is a wide range of different window styles and designs which are available for a variety of different applications and purposes.
8. You will easily be able to find a company within the local area which will be able to supply and fit these windows for you as they are a very popular option and therefore one that most companies will be able to supply. Even you can try buying these online quite easily.
Once you have decided to replace your windows, you not only have to decide which material you want your windows to be made from but also the style that you would like your new replacement windows to be in. This article has hopefully made your task of making a decision over which type of replacement windows you should use a lot easier by outlining some of the benefits of replacement aluminum windows over the other options. It may be best for you to get in touch with a replacement windows company from the local area in order to get some more advice about your windows as they will be able to send somebody out to see your property and provide advice.